This technology was presented to a wide audience about 20 years ago. It replaced the infrared connection, which was unreliable and inconvenient. Since its introduction, the Bluetooth function has evolved continuously, and today it is found in most modern gadgets.
How Bluetooth works
This technology is based on data transmission using radio waves. The principle of Bluetooth function is as follows – two devices establish a connection with each other and exchange data on the selected channel. Due to the high frequency of information transfer, it is possible to interact with several gadgets in the vicinity at the same time. Work can be set up in parallel with multiple devices. This method of data transfer is totally secure. Transmitted data cannot be intercepted by another device.
When the feature first appeared, people used it only as a way to transfer data between phones. After a while, a Bluetooth headset was created that allowed people to talk on the smartphone without holding it near the ear. Today, Bluetooth technology is present in many modern devices such as microphones, wireless headphones, mice, keyboards, and smart watches. You can hardly find a smart gadget without this useful technology. There is no point in tangling with wires anymore, Bluetooth has greatly simplified people's lives.
How Bluetooth technology differs from Wi-Fi
These two functions are based on the principle of data transmission by radio waves. But that is the only similar feature. Wi-Fi has more power and bigger channel capacity, so data can be transmitted over longer distances. Bluetooth is capable of transmitting data synchronously to different devices, as well as transmitting voice at speeds of up to 65 Kbps in real time.
What gadgets does Bluetooth work on?
Bluetooth technology is found in devices that require wireless transmission of information over short distances. These are:
laptops;
telephones;
printers;
tablets;
mice and keyboards;
cameras;
headsets and headphones.
The bluetooth function is required for those gadgets that are portable. An interesting fact: almost all new smartphones have it, while modern laptops often lack this functionality. This feature is not available in standard configuration of desktop computers. But it can be installed at extra cost.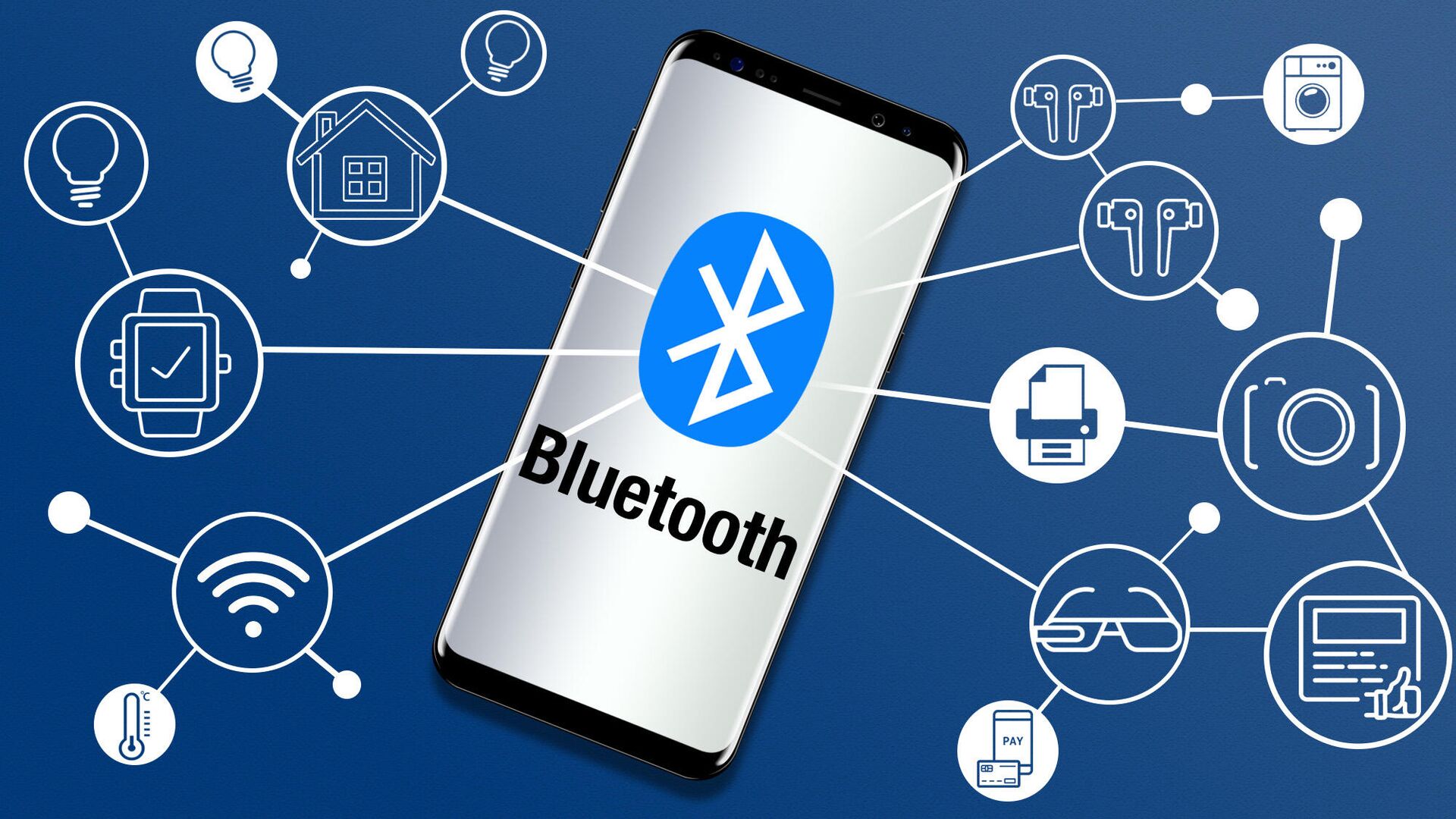 What is the working radius?
Many users are interested in the question, what is the working radius of Bluetooth function? This figure depends on many factors. First of all, the Bluetooth version and the power of the device are important. The minimum range is within 10 meters, and the maximum range is 100 meters or even more. The minimum distance of 10 meters will be supported by almost all gadgets, the connection speed will be high and it will be stable. The data transfer speed will decrease as the distance between the devices increases. Bluetooth version 5 supports a working radius of 1500 meters. However, the data transmission speed will not be high.
How to activate and use Bluetooth function
You can use Bluetooth on a wide variety of devices that have a built-in data transfer module. If your phone can't detect another device, you need to check its charging. You can also restart the gadget or remove its protective cover. If you have a device with Android operating system, you can activate Bluetooth in the following way. Go to the device settings, select Bluetooth in the menu and press the "on" button. On the receiving device, you need to turn on the data transfer function as well. On Apple-branded smartphones, you cannot transfer data via Bluetooth. iPhones have their own technology for this purpose.
Bluetooth technology makes it possible to connect many mobile devices and transfer data between them over short distances. It should be emphasized that so far this technology has no competitors.